NITREX is showcasing a number of new innovations and developments at the upcoming Thermprocess event. In just four short years since its last appearance, the company has undergone a major transformation. Nitrex rebranded in 2020, welcomed a new management team to spearhead the company's next stage of evolution, and continues to innovate and improve its product offerings.
This June at Thermprocess, Nitrex is presenting its experience in surface treatment to German and international visitors. Check out the following breakthroughs and advances.
EXPANSION OF VACUUM FURNACES
Nitrex's newly expanded manufacturing facility in Poland enables improved service for European and Asian customers. The facility, which commenced production in mid-2022, offers the highly sought-after HVF horizontal furnace. Nitrex plans to expand its operations to include other models such as the QuantumQuench™ with directional cooling, the 3Q™ with a movable hot-zone vertical furnace, and the SAR/VPA series for vapor-phase aluminide coating. Click here to learn more about our range of vacuum furnaces and find the perfect solution for your requirements.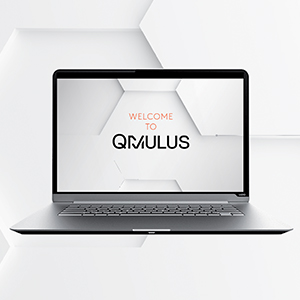 DIGITALIZATION FOR ENHANCED INSIGHTS
With the introduction of QMULUS, Nitrex's IoT platform, users gain valuable insights into their Nitrex equipment, production processes, and other brand assets. Leveraging big data, QMULUS maximizes equipment availability, enhances operational tracking and visibility, and ensures superior product quality while minimizing downtime, resource consumption, and energy usage. Click here to schedule a demo and see how QMULUS can transform your operations.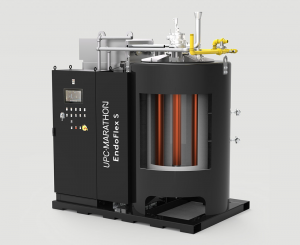 GREENER, SMARTER PRODUCTION
Nitrex's innovative solution, EndoFlex S™, provides customers with a competitive edge. This endothermic generator delivers on-demand endo gas without any waste, resulting in substantial energy and gas feedstock savings. One customer, a manufacturer of industrial chains, experienced monthly savings of up to 20% in energy and resource costs. See how EndoFlex S™ can benefit your company, click here to learn more.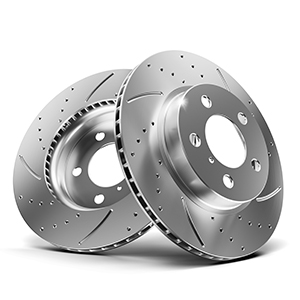 COMPLIANCE WITH EURO 7 EMISSION STANDARDS
Nitrex's turnkey systems division recently launched Smart ONC®, a cutting-edge technology designed to address Euro 7 non-effluent particulate emissions in the automotive industry. This ferritic nitrocarburizing technology enhances the corrosion protection of brake rotors, reducing brake dust and resulting in lower particle emissions – a win-win for both the industry and the environment. Get more in-depth information and answers to your questions here.
Don't miss out to visit Nitrex at Hall 9 Stand F33 during Thermprocess. Engage with our team of industry experts and discover how our forward-thinking solutions can help you achieve your heat treatment goals and unlock greater, long-term gains for both you and your company.
Join us at Thermprocess 2023 and claim your FREE* pass today! Don't miss out on the opportunity to explore the latest innovations in surface treatment. Sign up now to secure your pass!
*Please note that passes are subject to review and availability.