ECO-CONSCIOUS SOLUTIONS
The Nitrex series of neutralizers is the easiest way to eliminate residual ammonia in an environmentally responsible manner. This eco-conscious solution uses ammonia to neutralize exhaust gases from nitriding furnaces and other equipment and minimizes NOx emissions to ensure sustainable manufacturing.
FEATURES
High efficiency
Low operating costs
Low NOx
Compliance with environmental regulations
Improved furnace and process reliability
Connectivity to furnace controls
"INS" SERIES EXHAUST GAS NEUTRALIZER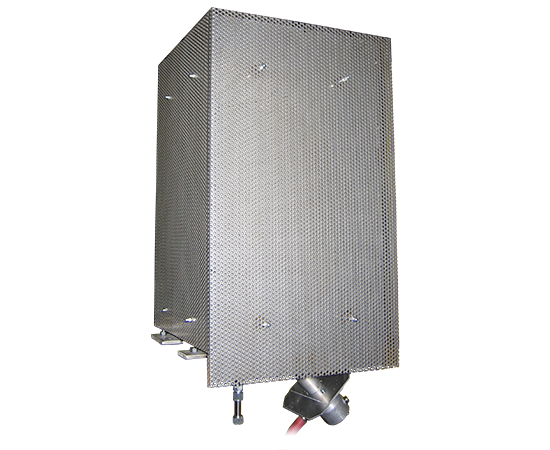 Compact, integrated system installed directly on the furnace is offered in 4 different flow ranges:
11 CFH (5 L/min)
32 CFH (15 L/min)
64 CFH (30 L/min)
106 CFH (50 L/min)
"IN" SERIES EXHAUST GAS NEUTRALIZER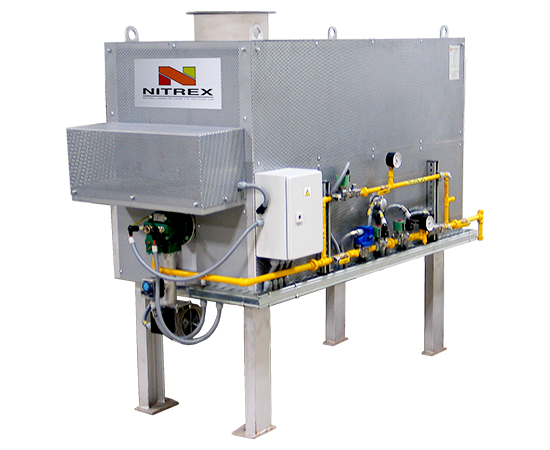 Standalone system comprising of a neutralization chamber, burner, fuel gas train, air blower, and adaptive control system.
Available in 7 different flow ranges, this neutralizer can be coupled with other equipment emitting polluting gases that crack at high temperatures.