As we celebrate International Women's Day, I wanted to take a moment to recognize the incredible contributions made by the women in our organization, at locations around the globe.
Whether on the shop floor or in the board room, women have played a crucial role in driving our success and shaping  the future of Nitrex. As a company, we are committed to fostering a culture of inclusivity where all employees can flourish and realize their full potential.
To our female colleagues, I want to emphasize that your work, ideas, perspectives, and efforts are valued and essential to our collective growth and success. We are committed to empowering and supporting you and creating opportunities for leadership and advancement.
On behalf of the entire company, I would like to thank you for all that you do – not just today, but every day.
Sincerely,
Jean-François Cloutier
Nitrex CEO
Meet the teams.


Learn more about the incredible women of Nitrex and their contributions.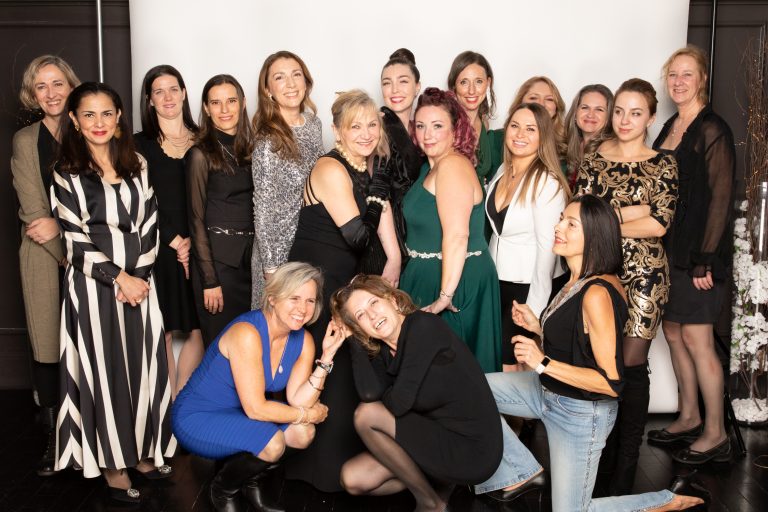 Anca Barsan is a strong and dedicated woman with an infectious smile and happiness. Even after running after all of us to gather financial information, she always finds time for thoughtful gestures: decorating the office for the holidays, bringing treats, sending a kind note of thanks or support, or simply checking in to see how we're doing.
Annie Brisebois is a remarkable woman who embodies strength and compassion. She consistently puts forth her best effort in all that she does, and her dedication to helping others is truly admirable. Annie's kind heart and willingness to lend a helping hand make her a valuable asset and a source of inspiration for those around her.
Bogusia Mlek is truly exceptional due to her "take the bull by the horns" work ethic. No matter how technical or complex a project may be, she always approaches it with the utmost commitment and determination. Her ability to manage complex projects, coordinate teams across different locations, and ensure that everyone is working towards the same goal is truly inspiring.
Christine Hauben has made an incredible impact on the company in the past two years since joining. She has helped to lead the marketing department towards its next phase of growth and success. Christine is a real driving force who demonstrates leadership by example. She sets high standards and continuously pushes herself and her team to achieve greater things.
Gordana Micovic brings a competitive edge to Nitrex as the Manager of Software Development with her background in engineering and computer science. Her natural aptitude for problem-solving, coupled with her positive attitude and unwavering determination, enables her to tackle complex challenges and contribute to successful product development.
Saadia Nousir, our R&D Process Technology Manager, is a perfect example of a woman excelling in the STEM field. Despite having an academic background, she does not hesitant to roll up her sleeves and get her hands dirty for practical work. Her dedication to research and innovation has led to advancements in our nitriding processes and the development of new technologies for heat treating. Saadia's work is an inspiration for all women striving to make a mark in STEM.
Vicki Pedicelli is in a class of her own! Her dedication to Nitrex is unwavering, and she is never afraid to take on assignments outside her everyday duties. Whether working on a new CRM or ERP system or acting as a buyer or a sales associate, Vicki is always ready for a challenge. With her warm smile and bubbly personality, you'll always feel like you are treated with respect and care.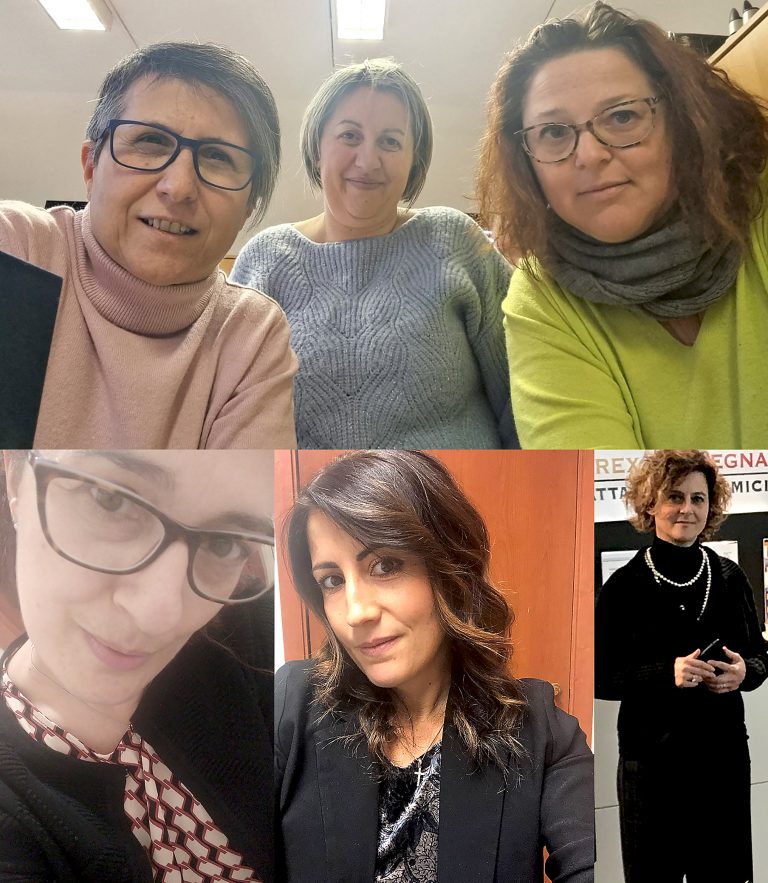 Top row, left to right: Lucia Colombo, Simona Costa, Rita Ferrari
Bottom row, left to right: Roberta Prini, Vanessa Peta, Michela Gianini
Lucia Colombo, Administration Manager, has been a part of Nitrex Colmegna for over 30 years. She began in the accounting department and has worked her way up to become a key manager. Over the years, we have shared many happy and sad moments together.
Michela Gianini has been our HR Manager for over 30 years at Nitrex Colmegna. During this time, we've had the privilege of attending her wedding, witnessing the birth of her son Carlo, and watching him grow up. While her official title may be HR Manager, it is impossible to list all the tasks and responsibilities she takes on. Michela is always willing to lend a hand and tackle any challenge that comes our way.
Rita Ferrari, Purchasing Manager, started with us as a young lady. She is sweet when taking care of things but transforms into a fierce negotiator when dealing with vendors.
Roberta Prini, Order Entry person, has been a dedicated member of the Nitrex Colmegna team for over 20 years. She has a wealth of expertise and handles customer orders effortlessly.
Simona Costa, Administration Assistant, has a knack for discovering information that isn't readily available online. She is a fantastic buyer and an important member of our team.
Vanessa Peta is the newest member of our team and manages our customer database and inside sales. She has quickly become an indispensable asset to the team.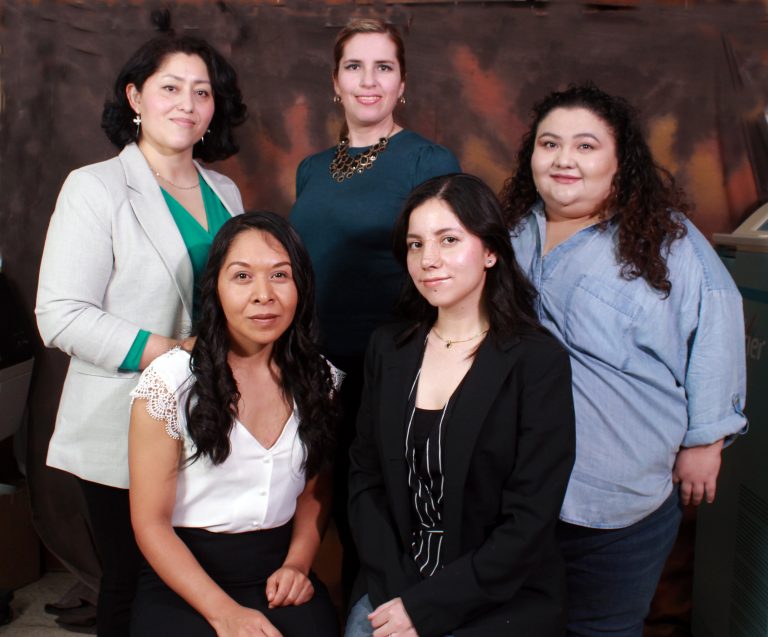 Top row, left to right: Lilia Jasso, Nayelly Torres
Bottom row, left to right: Margarita Pacheco, Brenda Jasso, Catherine Macías
Brenda Jasso: Her arrival at the company challenged many paradigms for women in STEM. She generates dynamism in the management and control of our QMS and in pyrometry, adding values like service mindset and showing respect for her coworkers. Brenda astounds everyone with her reserved personality but stellar performance. Even when she doesn't try, she shines.
Catherine Macías: This young woman is as tough as the steel she tests, but as noble and caring as a best friend in crisis. Her tenacity and ability to persist has led the Nitrex Querétaro laboratory to excellence. She loves new challenges, is our youngest 40 under 40 honoree, and her joy inspires us all.
Lilia Jasso: From her presidency at ASM Mexico Chapter to her multirole in Administration, HR, and Facility Management, Lilia has become a high-level manager with a well-known barrier-breaking and goal-achiever mindset. Her remarkable ability to handle urgencies, emergencies, and necessities from customers, markets, stakeholders and the community boosts our collective attention to detail and problem-solving. Lilia prioritizes learning and development in the workplace, advocates for justice, and has a thorough understanding of compliance in all its forms.
Margarita Pacheco: Margarita is a wonderful example of how to balance personal and work life. She never hesitates to arrive earlier if required, all while fulfilling her duties as a mother. Her commitment to her job serves as an inspiration to us all, and her efforts have played a significant role in bringing changes that better accommodate the needs of working mothers. Margarita may not realize it, but she's a true inspiration.
Nayelly Torres: "Everything in life needs a little madness," is her adage. Her dynamism, simplicity, enthusiasm, and joviality touch the heart of our company and HR team. Nitrex Queretao has won state awards for personnel management, equality, inclusion, and employee respect thanks in large part to Nayelly.  She is our best recruiter and one of our proudest assets.
Top row, left to right: Bożena Szymańska- Banaś, Patrycja Mierzwicka, Anna Żyła, Anna Przybylska, Katarzyna Kuczmierczyk, Marta Langhammer- Brzózka, Izabella Ludkowska, Paulina Kępska
Bottom row, left to right: Bogusia Mlek, Olga Kotowska, Agnieszka Wawros
Thank you for everything that you do for our organization. Your dedication enables us to grow and achieve new heights, and I want you to know how much we appreciate you. On this International Women's Day and every day, my sincere appreciation and best wishes go out to you. ~ Iwo Korwin
My sincere appreciation goes out to my colleague, Olga Kotowska, who is always eager to take up new challenges in her professional life and has served as an outstanding role model in our community. Her dedication to excellence can be seen in her leadership in achieving ISO 9001 certification and supervising our quality system in Poland. Olga approaches her work with a positive attitude and is steadfast in carrying out her responsibilities every day. I am honored to work with such an accomplished woman and look forward to learning from her example. ~ Zbigniew Latos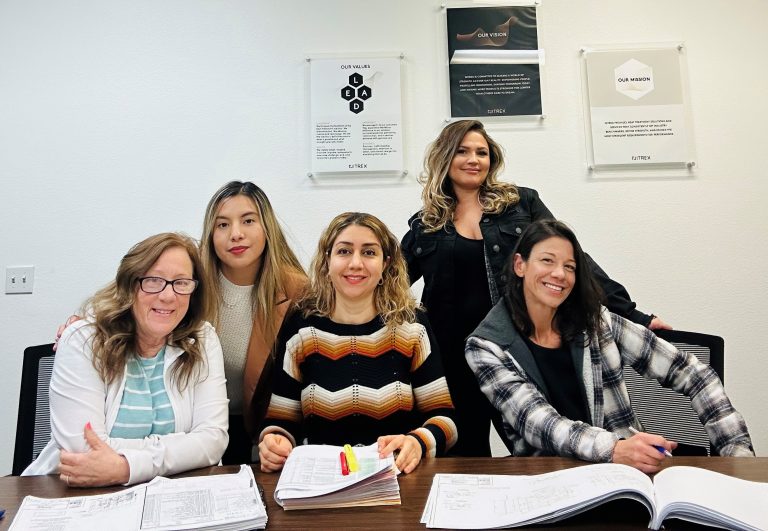 Left to right: Marisa Tackett, Lizbeth Moreno, Simin Pour, Meredith Lawhorne, Brittany Tackett
At Nitrex California, we take pride in our talented and dependable women who work in engineering, aftermarket, accounting, shipping/receiving, and purchasing. Their unwavering commitment is crucial to our company's success. ~ Sergio Luevano
Marisa Tackett, our purchasing agent, has demonstrated a passionate work ethic by consistently ensuring that our building has the necessary materials to fulfill our duties. Whether it is buying decor to brighten up our office or purchasing parts to create our furnaces, Marisa's attention to detail is like no other.
In the accounts department, Lizbeth Moreno brightens up the office with her infectious smile every day. Her role is critical to the financial health of the company, and we rely on her to ensure that payments are received on time. 
Simin Pour, one of our electrical engineers, has quickly become an expert in our systems. She not only dedicates herself to our equipment but also goes above and beyond to help others in need. Simin's willingness to learn is her greatest asset.
Meredith Lawhorne brings a professional attitude to our customers, spending most of her day emailing or talking to them. Working in the aftermarket department is a daily challenge, but Meredith handles it all with poise and grace.
Brittany Tackett is our multi-tasker inside our cage. She handles our shipping/receiving and inventory control, and when you need a part, Brittany is your go-to person. She touches every project and aftermarket part and does it all with efficiency and dedication.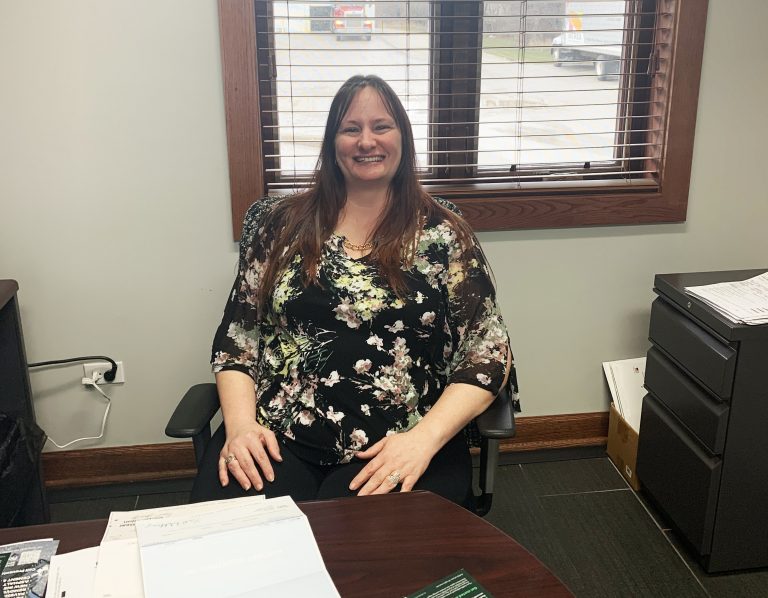 Nicole Bathje is a recent addition to our Nitrex family, having joined us just two months ago. We are all very happy to have her onboard and are impressed with her professionalism in her role as Office Manager at Nitrex-Chicago.
Top row, left to right: Laurie C, Erika O, Gina S
Bottom row, left to right: Tuan V, Ni T, Lauri M, Sheryl K
Erika O recently moved from XPI to operator.  She has jumped right in to learn her new position.
Gina S insures our office runs smoothly. She is a multi-task team player that helps every department.
Laurie C keeps our shipping and receiving moving.  She never misses a beat when it comes to our customers.
Lauri M has stepped up as a team leader in XPI and has been cross-training in our shipping & receiving.  She is always on the go!
Ni T also joined our team recently and works in XPI.  You can often find her smiling and helping keep the place clean.
Sheryl K is the first stop in quality.  She has been significant in helping our location keep on the right path in quality.
Tuan V recently joined our team and helps head up XPI.  She often helps overflow in other areas making her a perfect team player.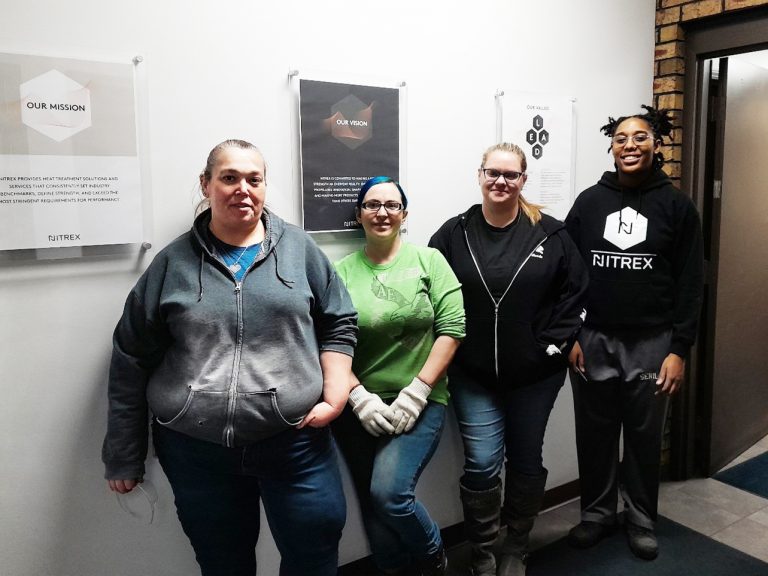 Left to right: Wanda Newberry, Tami Pace, Tami Hawkins, Morgan Brown
Morgan Brown, our shipping clerk, has made significant progress in a short time. After finishing up her temporary status, she has been hired full-time. Morgan is the go-to person if you need something shipped correctly, as she handles her high-paced and stressful position with ease.
Tami Pace is an exceptional parts staging person with unparalleled attention to detail. Her dependability, hard work, and cheerful demeanor make her a valued asset to the team and on the production floor.
As our Office Manager, Tami Hawkins keeps a watchful eye over the entire building. She takes care of our employees, ensuring that everything from payroll and purchase orders to schedules and a host of other tasks are completed efficiently. Her professional demeanor with customers and her jovial personality on the phone make her an absolute delight to work with. Moreover, she supervises our shipping and receiving operations and has taken over our 5S and Safety related teams.
Wanda Newberry is a vital member of our team, responsible for performing 90% of our micro-testing evaluations in the lab. With just over a year under her belt, she excels at her job, making her the go-to person for laboratory necessities. Even when the pressure is on, she manages to get it done with ease.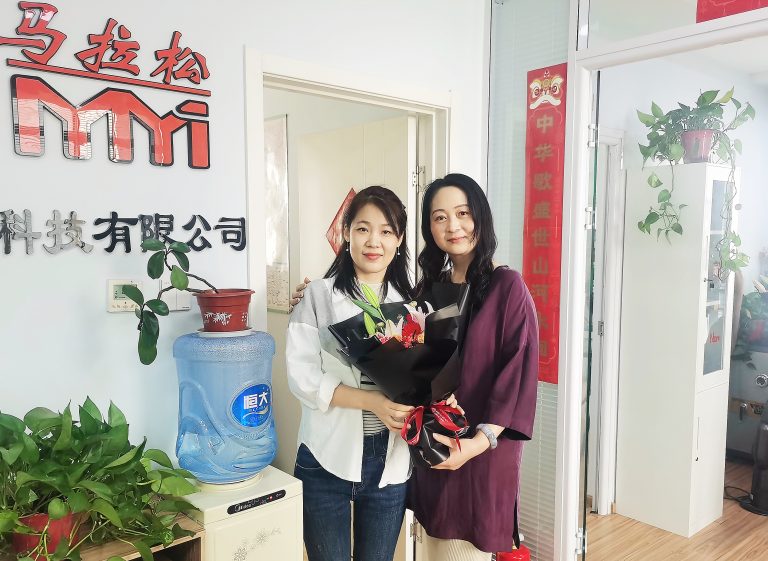 Left to right: Lydia Liu, Rose Ma
I want to recognize and celebrate the dedication of these two amazing women at UPC Beijing. Lydia Liu has been an invaluable member of our team for an incredible 17 years, starting from the very beginning when UPC China was established in 2005 with the opening of our Beijing office. Rose Ma has also been an indispensable part of our team for over 14 years, and her unwavering dedication is a testament to her passion for excellence. I'm wishing the most incredible ladies I know a very Happy Women's Day. ~ Johnny Xu
Left to right: Wenyan Xia, Huanhuan Wang, Aixian Shao, Viki Shen, Una Chen, Lily Zheng
Compared to UPC Beijing, UPC Shanghai is a larger operation and a key driver of UPC China's business expansion since 2015. As a token of our appreciation for their invaluable contributions, we presented each woman on our team a special bouquet of flowers on this International Women's Day. I'm wishing the most incredible ladies I know a very Happy Women's Day. ~ Johnny Xu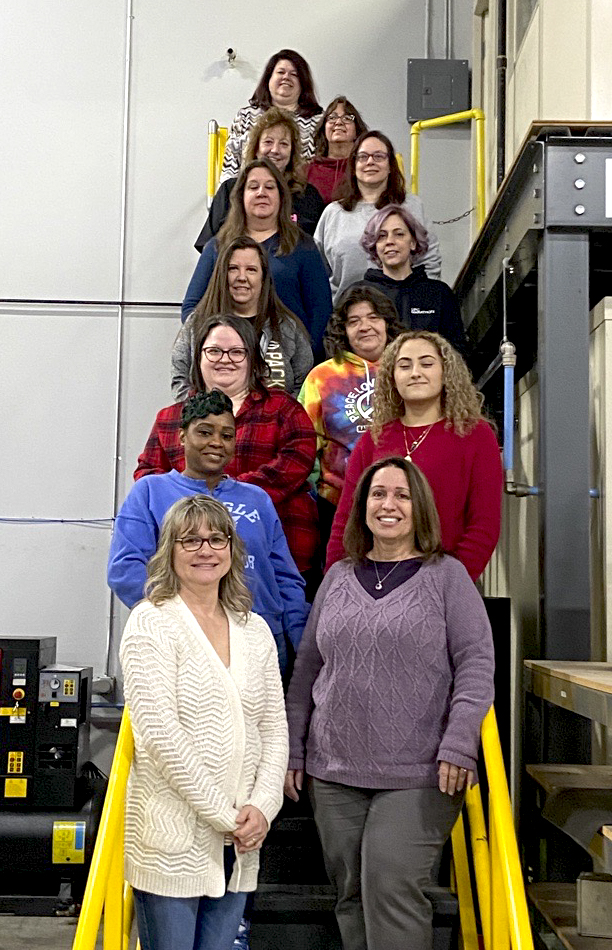 The women at UPC-Marathon Milwaukee, especially those in leadership roles like Sue Datthyn and Kristen Gray, are truly remarkable. It is an honor to work alongside such a highly dedicated group of individuals. ~ Pat Torok
To all the women in our group, I salute you. The company would not be able to function without your vital contributions in every department and aspect. It is an honor to work alongside such a dedicated group. ~ Danny Woodring
Debbie Wendt's hard work and years of dedication have significantly contributed to the success of this company. She is an exemplary employee and a pleasure to work with on my team. ~ Kristen Gray
The UPC Finance Team, comprised of Karen Feciskonin, Michele Miller, Jasmine Perez, and Sue Schmidt, sets a high standard for dedication, work ethic, initiative, and leadership within the company. They embody the essence of teamwork, and I am grateful to work alongside them daily. ~ Sue Datthyn